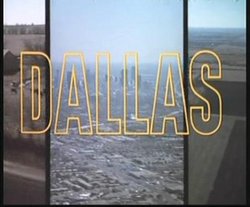 Joshua Harris starred on this show as Christopher James Farraday Ewing, the adopted son of Bobby and Pamela Ewing (played by Partick Duffy and Victoria Principal). He played the role from 1985 to 1991.
Dallas was a long-running primetime television soap opera about the Ewings, a wealthy Texas oil family. It aired on the CBS network from April 2, 1978, to May 3, 1991. It was broadcast around the world, and is probably the most famous and successful American soap opera outside of the U.S.
The series is probably best-known for the central character of J.R. Ewing, the vain, greedy, scheming, crass oil baron played by Fort Worth native Larry Hagman for the show's entire run.
Creator David Jacobs originally created and pitched Knots Landing, but CBS wanted a more glamorous show. Jacobs therefore created Dallas around a wealthy oil family. When Dallas proved to be a hit, CBS again turned to Jacobs to create a show, and Knots Landing was aired as a spinoff of Dallas.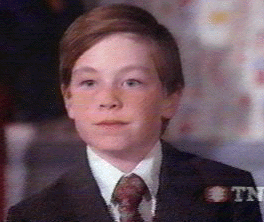 Christopher James Farraday Ewing was born in the summer of 1981 in Los Angeles, CA to Kristin and Jeff Farraday. His parents were were having problems when he was born. His mother died right after he was born from a fall at Southfork of all places. Than his father who was trying to sell him was murdered. Bobby with the help of Sue Ellen got Christopher, and Bobby and Pam adopted him.
Christopher was a happy child who was loved by all of the family. Sadly, his parents divorced in 1983 and Christopher lived with his mother in Dallas in a beautiful home that Pamela inherieted from mother. Christopher saw his father on the weekends when he visited him at Southfork. Christopher got to know and like his parents new love interests. He got close to Jenna Wade and her daughter Charlie and Mark Graison, Pamela's boyfriend. He also was close to his cousin John Ross Ewing III.
During what is called the "Dream Season" (season 9,) Christopher was told his father died. He spent very little time at Southfork and got very close to Mark Graison who in the dream returned and was not dead. He was even happy that Pam and Mark were going to marry. He was ring bearer at the ceremony.
When Mark Graison died, Christopher spent a lot of time at Southfork for awhile. Than his parents got back together. They all moved back to Southfork and things were great for Christopher until his mother was in an accident and was burned badly. He would never see her again. She left shortly after the accident, only to be found later by Jordan Lee, who tells her brother Cliff. Cliff goes to visit her, and to get her to come home. She tells Cliff that she's gonna marry her plastic surgeon, and to forgot about her. After Cliff leaves, her doctor asks her "Why didnt she tell him the truth", and she replies that she doesnt want Bobby and Christopher to have to watch her die a few months later.
Christopher's life got more complicated after Pamela left. His father, Bobby married April Stevens, a step-mother that he loved. Before Christopher could really have her as a mother she was murdered on their honeymoon. In Christopher's short life he has lost to mothers to death and one to leaving. All he has had to depend on constantly is Bobby.
During the run of the show, there was 3 actors to play Christopher. The first one was an unknown baby, then the role went to Eric Farlow during the 1982 season, then Joshua Harris took over the role in 1985. Joshua remained Christopher throughout the rest of the show, and is still the best known Christopher.