Welcome
Welcome to my fan site dedicated to Joshua Harris, child star from the mid 1980s to early 1990s. This site will cover his entire acting career, plus I will also include some information that I found out about his baseball career. I welcome all Joshua Harris fans to come and enjoy this site.
Dallas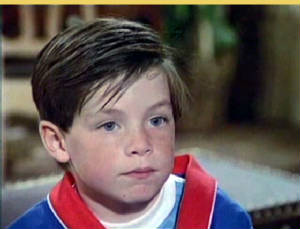 Joshua Harris as Christopher James Farraday Ewing
This website will have information that I have found out about Joshua from the internet. Please Note: I do not have any recent photos of him, and even if I did, I wouldnt add it to this site without his expressed permission. All photos, logos, etc on this website are owned copyrights of their respected owners.
Site Updates
Here I might add an entry whenever I make an update to my web site. Where appropriate, I'll include a link to the change. For full details please see the page Updates

02/22/06 - Added some new Links, and listed the site on a few more listings.







Please get in touch with any comments or reactions to my site.

Please join my Joshua Harris Fan Group on Yahoo Groups.

Click to join JoshuaHarrisLegacy