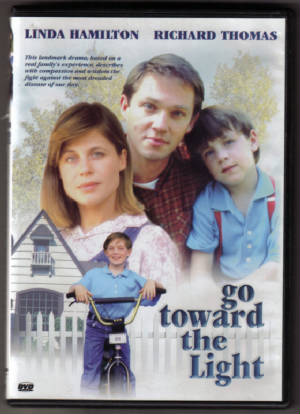 Joshua Harris stars as Ben Madison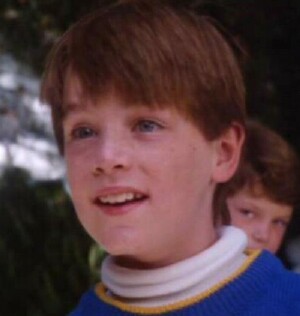 Go Toward the Light is a made for TV adaptation of the book, Go Toward the Light, by Chris Oyler. The movie is the story about Claire and Greg Madison (played by Linda Hamilton and Richard Thomas), a young mormon couple raising their 3 hemophiliac sons. During a family reunion, their oldest son, Ben(played by Joshua Harris), falls ill. They take him to the family doctor, and he diagnoises a stomach parasite. The doctor prescribes an antibiotic, but when they dont seem to work, and Ben gets worse, Claire and Greg take him to the children's hospital.
The doctors there run a series of tests, but cannot find any conclusive results. So they order a series of more sophisticated tests. After a few days, the doctors find that Ben has contracted AIDS (Acquired Immune Deficiency Syndrome) through contaminated Factor. The doctors warn Claire and Greg that they have never treated any children with AIDS, and that all they could do was treat any infections, and other diseases as they appear. They also warn The Madison's that statistically 85% of people diagnoised with AIDS, die within 1 year of the diagnoises. The other 15% will generally live a little longer.
The Madisons talk about the fact that miracles happen all the time, and that what they needed was a little time to wait to see if a cure is going to come. Ben basically starts going downhill from here. The new medicine doesnt seem to help at all with the biggest part of the problem. Claire begins to realize that the cure is not going to come, and that Ben could die within one year. The Madisons also have to deal with the school not allowing Ben to come, and the constant whispers from neighbors. The Madison's decide to put aside their own problems, and help Ben face his approaching death without fear, without pain, and without them.
I have said this once, and I am going to say it again. This is without a doubt, my alltime favorite movie with Joshua Harris. As much as I hate the ending, and it still gets to me every time, I still think its a wonderfully done movie, and is my favorite role of Joshua Harris.